Ashevak Adla (b 1977) Cape Dorset (or Kinngait "the place of hills")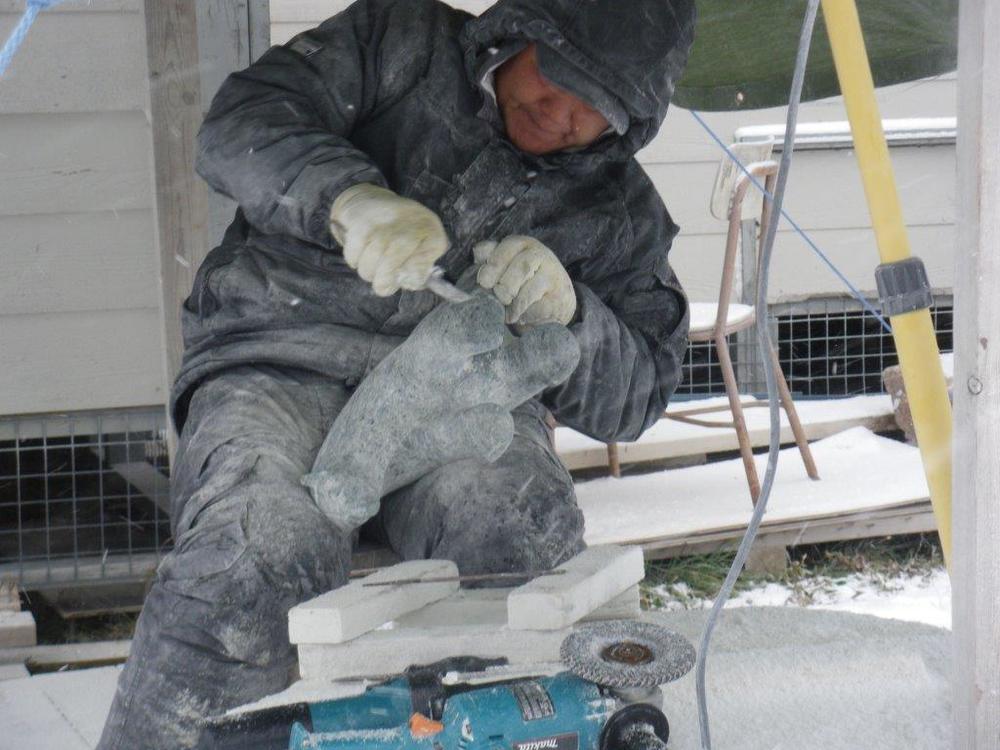 Cape Dorset has become synonymous with excellence in Canadian art, especially for its graphics and sculptures.                       
Adla, like many sculptors, was born into an artistic family. His grandfather Audla Pee and his cousin Tim Pee are highly respected bear carvers.  BUT teenage Ashevak was given the gift of observing the carving skills of Master Carver Nuna Parr who is the most respected bear carver in the world!  Adla has mastered many subjects but he focuses on bears. The Cape Dorset aesthetic of "realism" is pervasive in Adla's work. I believe that Ashevak's bears are second only to Nuna Parr's in mastery and popularity. 
I challenge you to find a bear as muscled, as burly, as voluptuous as Adla's bears. As I admire these sculptures I ask myself: how do you carve a slow and lumbering gait? How do you carve nobility and magnificence? This ability takes more than talent. This is a man and an artist who respects and loves every facet of a bear's life.
It is essential for these pieces of art to be large. The large physical size has to match the bear's heroic demeanour.  And when you see one of Adla's large dancing bears poised on one foot, steady and stable, you feel humble and amazed. You know you are witnessing genius.