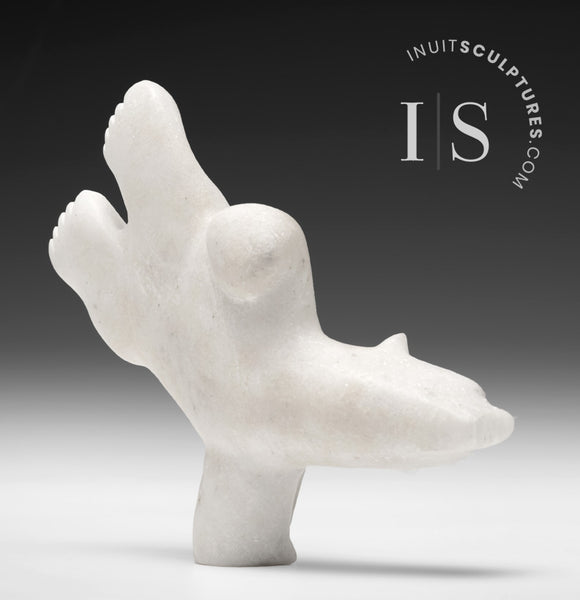 5" Diving Bear by Moe Pootoogook *Snow White*
---
---
can be reserved, please contact us
---
---
Inuit art: Diving Bear
Inuit Artist: Mosesee Pootoogook
Size: 5" tall, 5" wide
Community: Cape Dorset, NU 7/22
Stone: Serpentine
id: dfa-N7835P

Magnificent Strength!

Of all the Inuit bear carvings, the Diving bears are the greatest athletes.

How do you balance your entire body on one front paw?

How does an artist like Moe Pootoogook even begin to design this complicated almost impossible posture?

I have great respect for all Inuit carvers but the artists who can carve Dancing and Diving bears are in an entirely different skill category.

Many of my clients crave a perfect white bear.

Snow White is that bear.

A wonderful gift and a stunning addition to your collection.


PROUDLY CANADIAN SINCE 2008

We promise to send you only good things
---
Share this Product
---
---