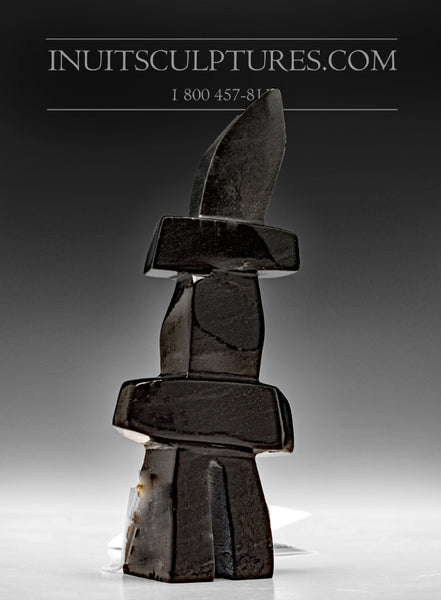 5" Dark Inukshuk by Ningeosiak Ashoona
---
---
can be reserved, please contact us
---
---
Inuit art: Inukshuk
Inuit Artist: Ningeosiak Ashoona
Size: 5" high, 2" wide, 1" deep
Community: Cape Dorset, NU
Stone: Serpentine
id: dfa-7853Mhjy
The highlight of this piece is exclaimed to the stunning black marble stone setting. This establishes a gateway to a euphoric dynamic where the sculpture is completed to a degree of perfection rarely ever seen.
Impetuously a test to Ning's creative limits, The poignancy of this Inukshuk is reflected in its display of small interludes of play and tenderness.
The reflection, polish and shine are divine. The proportions are perfect and very life like.
---
Share this Product
---