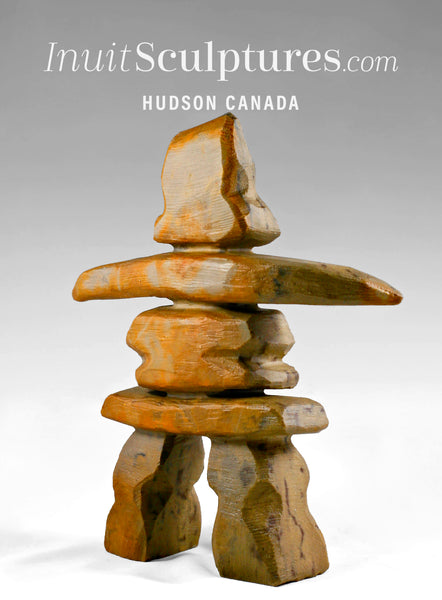 9" Inukshuk by Lucas Aaluk Gjoa Haven *Tranquility*
---
---
can be reserved, please contact us
---
---
Inuit art: Inukshuk
Inuit Artist: Lucas Aaluk
Size: 9" high, 7" wide, 2" deep
Community: Gjoa Haven, NU 21
Stone: Mudstone
id: c-131

This is a gorgeous Inukshuk fashioned from a soft caramel coloured  mudstone.

The stone has a liquidity that gives the illusion that if you touched it, it would be soft and "squishy" to touch.

This is a sensual piece of art.

Lucas has rounded all the corners of his Inukshuk.

There is a aura of calm and peace coming from this sculpture. 

Unusual for any stone carving but even more unusual for an Inukshuk.

I love this Inukshuk.  It is slightly offbeat and quirky!

If you love finding pieces that "march to the beat of their own drum", then this is your Inukshuk.


PROUDLY CANADIAN SINCE 2007


We promise to send you
only
 

good things
---
Share this Product
---