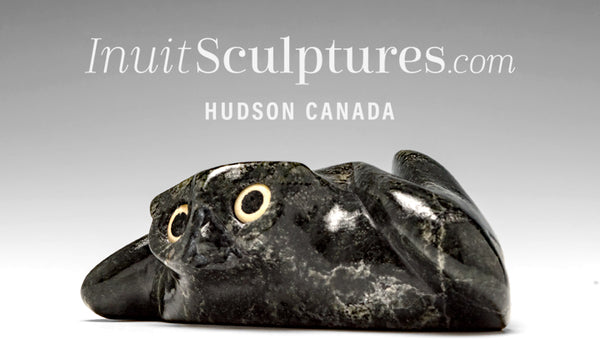 5" SIGNATURE Owl by Joanasie Manning *Speckle*
---
---
can be reserved, please contact us
---
---
Inuit art: Owl

Inuit Artist: Joanasie Manning
Size: 5" Long, 2" high, 4" wide
Community: Cape Dorset, NU
 8/22
Stone: Serpentine
id: dfa-7788Pdjjy


** Joanasie Manning SIGNATURE Owl carving
How does an Inuit carver create spirit?

Or is Joanasie simply releasing the spirit contained within the stone?

However he manifests his magic, Joanasie has given us the gift of a laid back somewhat "chill" juvenile Owl.

Within the year, Speckle will be a young adult.

He may not be so laid back, or perhaps not so chill! Instead he will be catching his prey and swallowing it whole.

Speckle is one of Joanasie's signature Owl carvings.

Joanasie is an incredibly talented carver.

You must have one of his Owlets in your collection.


PROUDLY CANADIAN SINCE 2008

We promise to send you only good things
---
Share this Product
---