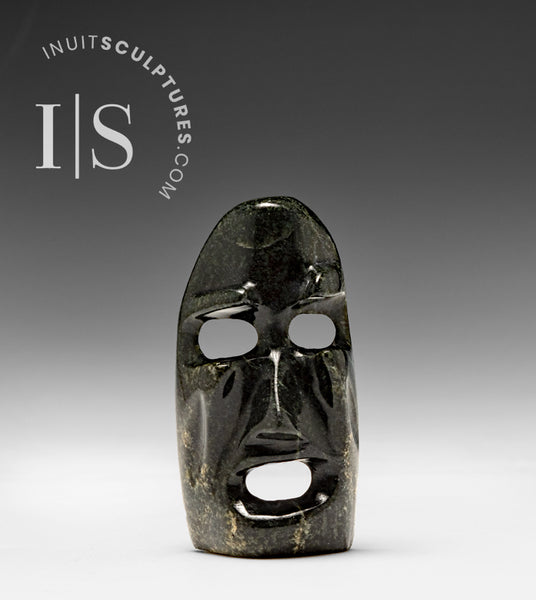 4" Spirit Mask by Kudlu Kellipalik *Twilight*
---
---
can be reserved, please contact us
---
---
Inuit art: Mask
Inuit Artist: Kudlu Kellipalik
Size: 4" tall, 2" wide, 2" deep
Community: Cape Dorset, NU 8/22
Stone: Serpentine
id: dfa-NAL7790Phjy

Matt's spirit mask honours the Inuit beliefs that everything (a person, animal or object) has a spirit.

Masks are worn by performers so they may be able to easily transcend into the world of spiritualism.

Inuit masks can be extravagant or very simple.

Once this mask is donned, the Inuit is cloaked in anonymity.

This anonymity allows the masked person to cross into the spiritual realm with ease.


PROUDLY CANADIAN SINCE 2007

We promise to send you only good things
---
Share this Product
---
---