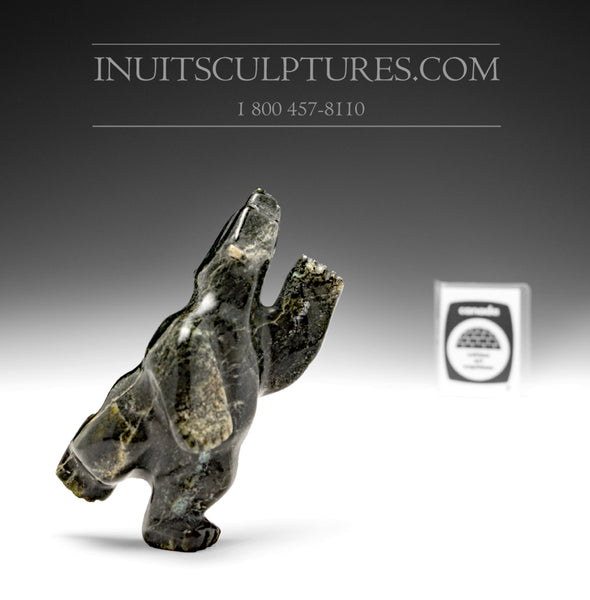 4" Dancing Bear by Johnny Papigatook
---
---
can be reserved, please contact us
---
---
Inuit art: Dancing Bear
Inuit Artist: Johnny Papigatook
Size: 4" tall, 3" wide, 2" deep
Community: Cape Dorset, NU
Stone: Serpentine 
id: dfa-6546Naejy
Papigatook's compact creatures have a contemporary connection to art and design.  A modern sentiment is echoed in the Dancing bear's open posture and in the dynamic colours of the stone.

The choice of the electric apple green stone suggests modernity.  The deep chocolate stone is perhaps more traditional but the silhouette of the sculpture mirrors a modern spirit.

Papigatook is the quintessential carver of Dancing bears.  Each of these Bears is a treasured prize. You will never regret adding one of these exuberant carvings to your collection or gifting one to a special person in your life.


---
Share this Product
---