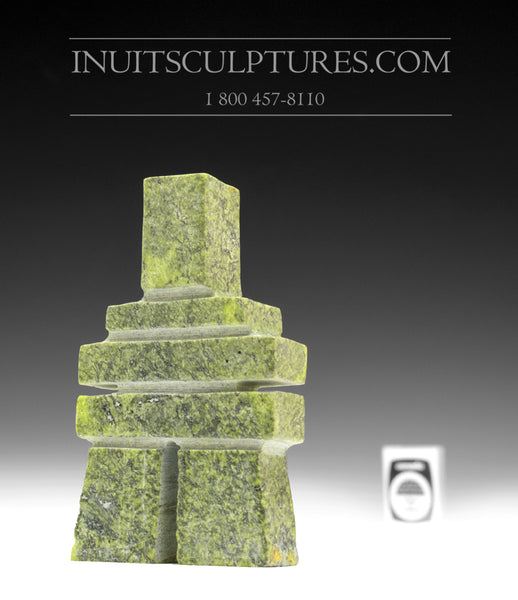 4.25" Inukshuk by Anartok Ipeelee
---
---
can be reserved, please contact us
---
---
Inuit art: Inukshuk
Inuit Artist: Anartok Ipeelee
Size: 4.25" tall, 2.25" wide, 1.5" deep
Community: Iquluit, NU
Stone: Serpentine
id: ndc-196-268564hhy
This is a beautiful classic Inukshuk carved by IInuit artist Anartok Ipeelee from Iquluit, NU.

This gorgeous Inukshuk is brazen and bold. Its serpentine stone blocks are solid and sturdy. The proportions of this piece are superb and distinctly masculine.

Perfect as a gift to a friend or colleague who wants a novel Inukshuk.


PROUDLY CANADIAN SINCE 2008
---
Share this Product
---