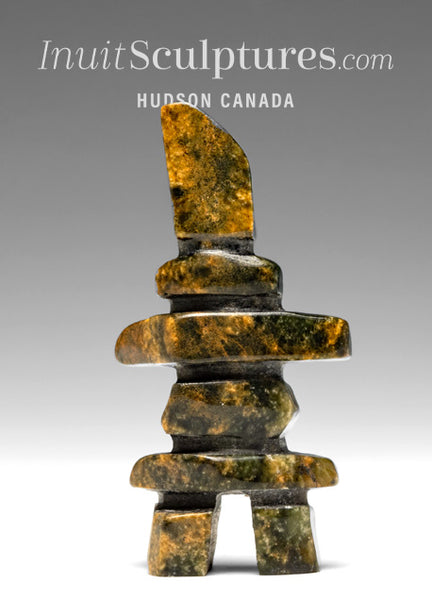 3" Inukshuk by Salomonie Shaa *Glowing Ember*
---
---
can be reserved, please contact us
---
---
Inuit art: Inukshuk
Inuit Artist: Salomonie Shaa
Size: 3" tall, 1.5" wide, 1" deep
Community: Cape Dorset, NU 21
Stone: Serpentine
id: ndc-209-1268138ejy

**Corporate Gifts:
For a special occasion or a job well-done gift, choose  Corporate Gift to view our selection of over 100 Inukshuks, Dancing bears and small Treasures.
I gasped when I first saw Glowing Ember.

He looks like he is on fire! 

Like a glowing ember.

This is truly "a picture is worth a thousand words".


PROUDLY CANADIAN SINCE 2007

We promise to send you only good things
---
Share this Product
---
---