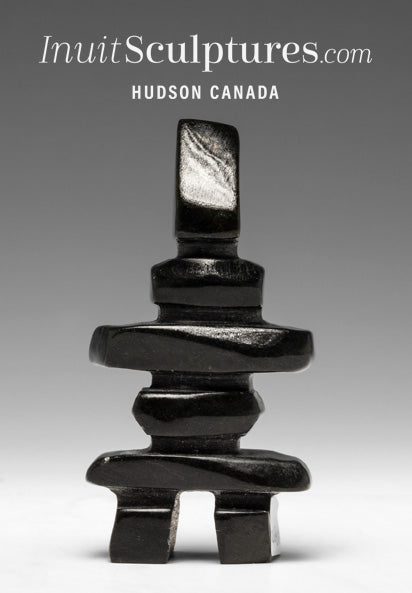 3" Inukshuk by Salomonie Shaa *Black Beauty*
---
---
can be reserved, please contact us
---
---
Inuit art: Inukshuk
Inuit Artist: Salomonie Shaa
Size: 3" tall, 1.5" wide, 1" deep
Community: Cape Dorset, NU 21
Stone: Serpentine
id: ndc-209-1268156ejy


**Corporate Gifts:
For a special occasion or a job well-done gift, choose Corporate Gift to view our selection of over 100 Inukshuks, Dancing bears and small Treasures.

You must admit that pieces carved from flawless jet black stone are immediately elevated to a different plain.  

They have more panache, more depth ......more modernity?

Look at Black Beauty.

His spectacular mirror shine, and his mesmerizing black colour?

Black Beauty commands respect and adoration.


PROUDLY CANADIAN SINCE 2008

We promise to send you only good things
---
Share this Product
---