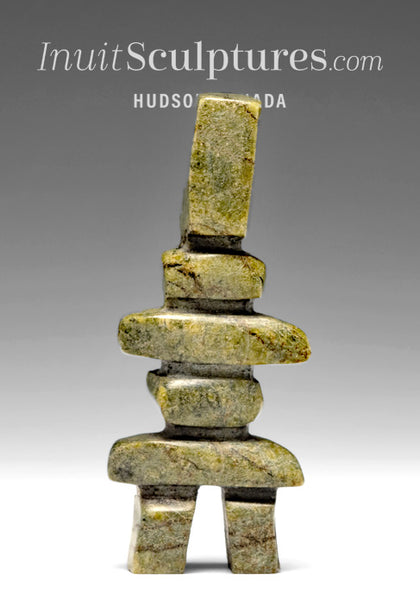 3" Inukshuk by Salomonie Shaa *Earth Bound*
---
---
can be reserved, please contact us
---
---
Inuit art: Inukshuk
Inuit Artist: Salomonie Shaa
Size: 3" tall, 1.5" wide, 1" deep
Community: Cape Dorset, NU 21
Stone: Serpentine
id: ndc-209-1268096ejy

**Corporate Gifts:
For a special occasion or job well-done gift, choose Corporate Gift to view our selection of over 100 Inukshuks, Dancing bears and small Treasures.


This fresh green and gold Inukshuk reminds me of the ancient lush old growth forests on Vancouver Island.

Tall and straight, regal and mystical, these giant Douglas fir trees were in demand for the masts of the schooner ships in centuries gone by.

I love the earthiness of Earth Bound.


PROUDLY CANADIAN SINCE 2007
We promise to send you only good things
---
Share this Product
---
---