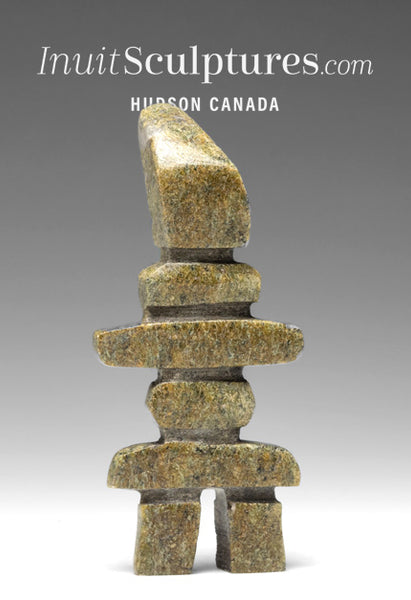 3" Inukshuk by Salomonie Shaa *Sandy*
---
---
can be reserved, please contact us
---
---
Inuit art: Inukshuk
Inuit Artist: Salomonie Shaa
Size: 3" tall, 1.5" wide, 1" deep
Community: Cape Dorset, NU 21
Stone: Serpentine
id: ndc-209-1268564ejy
** Corporate Gifts:
For a special Occasion or a job well-done gift, choose Corporate Gift to view our beautiful options for displaying our fascinating selection of over 100 Inukshuks, Dancing bears and small Treasures..

Two things that strike me about Sandy.

First, the speckled sand coloured marble makes a striking contrast against the brilliant white Arctic snow.

Our intrepid guide would stand out like a beacon in the dark shepherding all weary travellers to safety. 

And second, Salomonie has placed Sandy's triangular head on a more horizontal plane which gives him a bit of a sci-fi look.


PROUDLY CANADIAN SINCE 2008

We promise to send you only good things
---
Share this Product
---