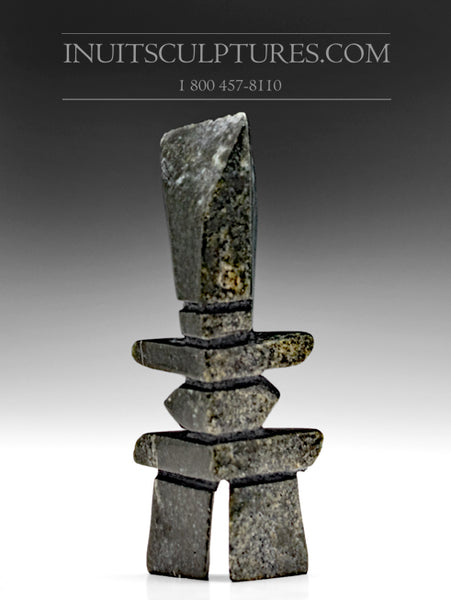 3.5" Inukshuk by Isacie Shaa *Gravel*
---
---
can be reserved, please contact us
---
---
Inuit art: Inukshuk
Inuit Artist: Isacie Shaa
Size: 3.5" tall, 2" wide
Community: Cape Dorset, NU 20
Stone: Serpentine
id: ndc-197-1266699ejy
**Corporate Gifts:
For a special occasion or job well-done gift, choose Corporate Gift to view our beautiful options for displaying our fascinating selection of over 100 Inukshuks, Dancing bears and small Treasures.
I love Gravel's mottled gray-black colour.

The earthy colours of the Inukshuks allow them to be seen from a long way away.
PROUDLY CANADIAN SINCE 2008
We promise to send you only good things
---
Share this Product
---
---