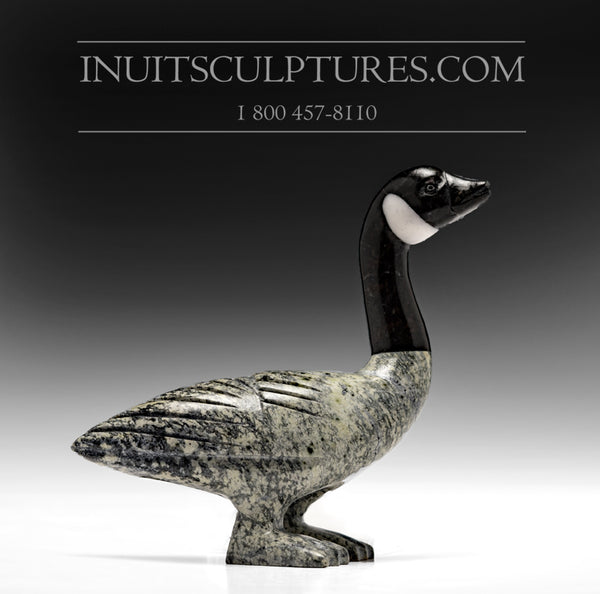 3.5" Canada Goose by Johnysa Mathewsie
---
---
can be reserved, please contact us
---
---
Inuit art: Goose
Inuit Artist: Johnysa Mathewsie
Size: 3.5"tall, 2" wide
Community: Cape Dorset, NU
Stone: Serpentine
id: dfa-7858Mbejy
This is an outstanding proud standing Canada goose from Cape Dorset directly from Johnysa Mathewsie. What is so special about this carving is that the proportions are exceptional and the detail and lines are as crisp as you will ever see in a perfectly made sculpture. 
I particularly am drawn to the stone of this piece. It is silky smooth with a beautiful finish. But the coloration of the stone give this piece a real intensity that displays exquisitely among its surroundings.
The finish of the stone is done in a traditional light green and is polished to a mirror shine. This is nothing short of a masterpiece and would be the centre attraction to any home. Investment wise, a piece like this will appreciate immensely in a  short time.
---
Share this Product
---